On our third day in Siargao, we were told by Wave Cave's lodge caretaker, Kuya Manny, that our three-part island hopping activities will kick off in Guyam Island. In the Bicol region, guyam means langgam or ant. And so when the word guyam was mentioned I immediately thought of an ant and its minuscule size. Wonderful beaches really make me ecstatic that I sometimes forget things including asking why Guyam was named as such.
I have been reading blog posts about Guyam Island and kept on getting the same thing.
powdery sand
clear water
coconut trees
rock formations within the beach
strong winds from the Pacific
uninhabited
10-minute away from General Luna
across it is a good spot for surfing
perfect for overnight camping
can be reached by kayak
I've been to the place and all that I have read were all true.
So why am I still writing this when much about Guyam has already been said? I guess there's nothing more that I can add up to those list of things that you will keep on getting from the internet aside from these few:
Guyam Island has been photographed and featured in the cover of Lonely Planet year 2002
landing fee for those who do not intend to use the cottage is Php 40 ($1)
cottage rental is Php 200 ($5) regardless of the number of people who will use it or how long you'll be staying
aside from the cottages, the beach has benches perfect for relaxation
hammocks can be tied to the palm trees in the island
In Guyam Island, you will definitely not be uyam. #ibeteveryonereadingthiswillgooglewhatuyammeans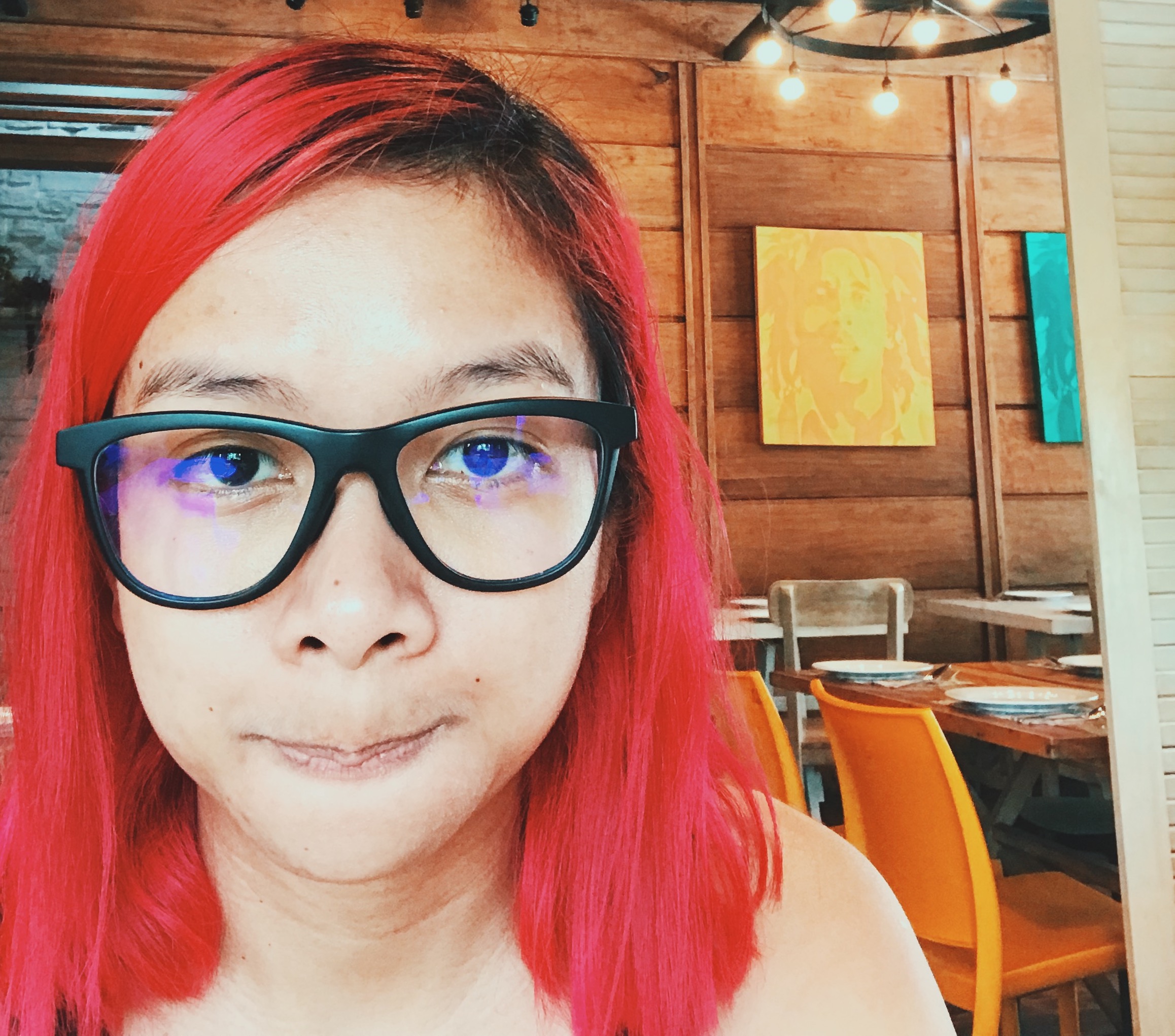 Kaiz is a stay-at-home mom and currently works as an Operations Specialist for a software engineering company based in the US.