Have you ever been to a place so beautiful you never want to leave? I felt that with Balabac in Palawan. It's like everywhere you go, there's nothing ugly to see. But boy! It's not easy or cheap getting there! It's all worth the travel and hassle, though. It is one of the most gorgeous places I've ever seen!
Where is Balabac
Often nicknamed The Last Frontier, Balabac is a heaven on earth located in the southwesternmost point of the Philippines in the province of Palawan. It's so close to Sabah, Malaysia (about 50 kilometers away) that most of the products sold on the mainland are Malaysian. Locals even say that buying goods from neighbor Sabah is cheaper than buying from Puerto Princesa. And with its proximity to Malaysia, which is a Muslim country, the residents of Balabac are predominantly Muslim too.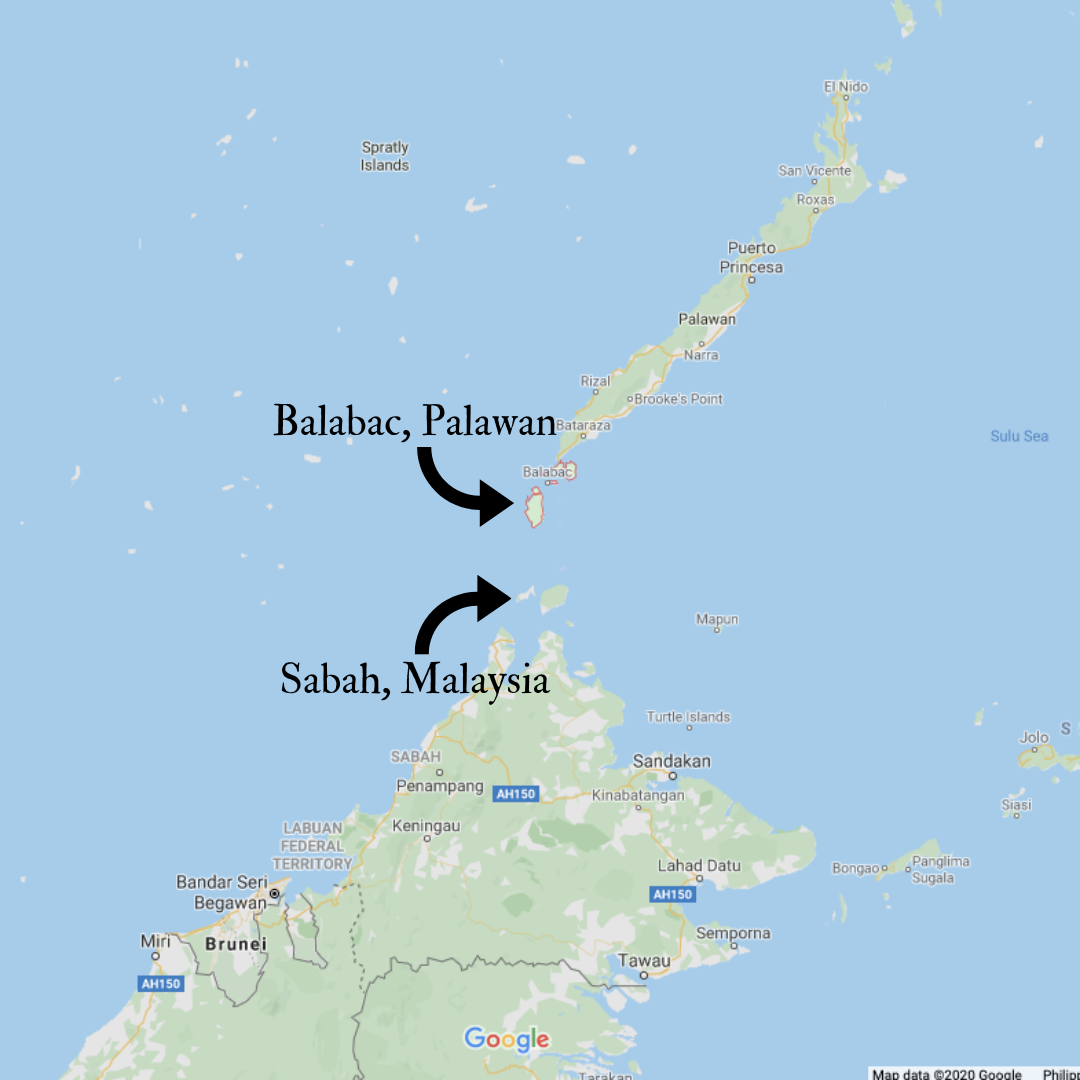 Balabac has 36 barangays, 14 of which can be found on Balabac Island or, as locals call it, the mainland; this is where we spent most of our time during our 6D5N stay and learned a lot about the town. Balabac is home to diverse plant and animal species, including the Philippine mouse deer or pilandok. You can also find the third (Queen Helen Sandbar at the southern tip of Bugsuk Island) and fourth (Angela Sandbar east of Mansalangan Island) longest sandbars in the Philippines in this province.
If there's one thing I can confidently confirm about the town, it is that Balabac is not ready for mass tourism (as the locals did when I asked them).
Currently, the mainland only has four lodges, which cannot accommodate a lot. They are also usually fully booked by contractors working on projects in the area.
There are just 20 private boats in Balabac, most of which are small and can only carry less than 20 people.
There are only a few operators and boat captains that Marina licenses to organize trips and tours.
The facilities and infrastructure on the mainland are basic and sometimes even unfinished. Heck, I don't even know how good or bad waste management is, if there is.
While I hope that its beauty can be preserved by not having many tourists (or just the irresponsible ones, for that matter), I also do not want to deny its residents of jobs and opportunity to earn. I wish it could sustain the influx of tourists now that Balabac is gaining popularity thanks to social media.
How to get to Balabac
Part of what makes the town even more beautiful is that it's challenging to get there. Presently, you have two ways to get to Balabac: DIY or pay for an all-in package.
In Puerto Princesa, ride a tricycle to San Jose Terminal and hail a public van (or bus though I didn't see any during our trip) going to Rio Tuba for Php 350. The land trip lasts 5 to 6 hours. In Rio Tuba, ride the passenger boat to mainland Balabac for another Php 450. The boat ride will take 4 to 5 hours, depending on the condition of the sea. Please take note, though, VERY IMPORTANT, that the passenger boat has no definite schedule and has just one trip each day. So to be safe, you need to be in Rio Tuba early. You'd need to spend a night in Rio Tuba if you missed the boat or due to a canceled trip.
Now, if you availed of a tour package as we did, the route will be slightly different. You will be picked up by a van from your hotel and dropped off in Buliluyan Port, where the private boat that will get you to mainland Balabac will be waiting for you; this is also the start of your first day of island hopping.
Sample Itinerary
When I first learned how beautiful Balabac is from a blog post by Angel a couple of years back, I always wanted to go and stay there for a week or longer. For a beach person, you shouldn't rush beaches as beautiful as Balabac's.
I did a lot of research about how things work in Balabac. Itinerary, logistics, budget, and all that. Sadly, most of the things I read are focused on quick getaways, such as a 3D2N trip, which already includes travel time. Nah. That won't work for me, especially with a toddler in tow.
So when I booked our tickets in July 2019, I didn't think twice and picked nine days in February the next year for this holiday. And I couldn't be any happier with this decision. Here's our itinerary (not detailed):
Day 0: Travel to Puerto Princesa from Manila
Day 1: Travel to Balabac from Puerto Princesa
Day 2: Island hop (up to three islands)
Day 3: Rest // explore mainland Balabac
Day 4: Island hop (up to three islands)
Day 5: Rest // explore mainland Balabac
Day 6: Travel to Puerto Princesa from Balabac
Day 7: Visit Nagtabon or Talaudyong Beach
Day 8: Travel to Manila from Puerto Princesa
We didn't spend a night on any of the islands we visited. Every day for island hopping, we'd return to the mainland at around 4:00 PM when the waves were a little less rough.
Budget
Can you DIY Balabac? Of course! Everyone can do that, but it'd be more costly because, unlike Coron and El Nido, where there are scheduled hourly or daily trips, going to Balabac depends on the condition of the sea.
Here are the things you need to pay for if you plan to do everything independently.
Transportation to/from Rio Tuba from/to Puerto Princesa – Around Php 450 one way
Boat ride to/from Rio Tuba to/from mainland Balabac – Around Php 350 one way
Accommodation – If you plan to stay on the mainland, a fan room for two pax is around Php 400 each day, breakfast excluded. If you prefer to camp overnight on one of the islands, the rates for renting a tent vary per island. Also, please note that there are just four lodges on the mainland, which are usually fully booked not only by tourists but also by contractors working in the town. Be sure to check the availability of the lodges before going there.
Boat rental – If you're lucky, you can ask around and find which operator has a scheduled group trip you can join for Php 1500, food included. If not, you must bite the bullet and hire a boat for exclusive use for Php 5000 daily (max of three islands each day), including boat crew, diesel, and food.
Entrance fees – Except for Onuk, which is a costly Php 1500 each, most of the islands charge Php 100 – 200 per person for a day trip and even more for an overnight stay.
Food – As most residents of Balabac are Muslim, fish is typical in the town and its eateries. If you want to cook (if your lodge allows) anything other than fish, like seafood, pork, and beef, you need to either speak with a vendor about reserving something for you or be early in the market.
As for me, I chose convenience over the cost of this trip. You know, Tita. 😉 Most of the Balabac tour operators offer an all-in package where all you have to do is hop in and out of the vehicle/boat, eat, and sleep. But of course, they will be thousands more expensive. During my research, one operator quoted me Php 13,000 for joining a 3D2N group tour, with travel time included by one operator. No way!
Thankfully, I found JCJM Balabac Island Tour, operated by owners Jimmy and Cristy Ong. If you prefer to go this route and enjoy Balabac, I highly recommend them as their rates are way, way cheaper compared to other operators, and you will be taken care of. The food, too, is all great! They usually serve three types of dishes for each meal with fruits and soda! Alam mong hindi ka tinipid.

Their rates are below, and you can contact them here:
Jimmy Ong – 0946 487 2432
Cristy Ong – 0928 388 8310
Ryan Moran (crew) – 0966 973 1082
JCJM-Balabac-Island-Tour

For Option B, you'd need to ride the passenger boat from the mainland, going back to Rio Tuba, and the van/bus going back to Puerto Princesa.
Rumors Debunked
After spending six days in Balabac, I felt terrible for mainland Balabac after realizing that most of the blog posts I've read discouraging anyone from staying there has no truth to them.
Crocodiles. Yes, Balabac is home to saltwater crocodiles, BUT they don't just snatch you like how movies portray it. Crocodiles are respected by the locals, who even consider them the first inhabitants of Balabac. They don't go anywhere near the residential area unless they need to feed. And when they do, the locals know what to do to prevent tragic encounters with these animals. Also, the crocs do not roam on the mainland, as how some of us may imagine it. The houses in this area are either built on stilts or are on the higher part of the island, where crocodiles can't reach.
Malaria. There was no outbreak in Balabac or reported cases when we stayed there. I don't even remember getting bitten by mosquitoes one night when I forgot to put on insect repellant. We went out every night to have our dinner in our host's nipa hut, which plants and trees surround.
Terrorists. The mainland is relatively small, where everyone knows everyone. Just like everywhere else, no one can predict the presence of terrorists, but the locals of Balabac are alert. Our crew even said that even from afar, they'd know if someone or even a boat coming is foreign in Balabac.
The practice of witchcraft. The locals, though familiar with the stories, dismissed that kulam is practiced in Balabac. They say, for your peace of mind, do whatever you think is necessary not to fall victim to any of this kind of curse or hex.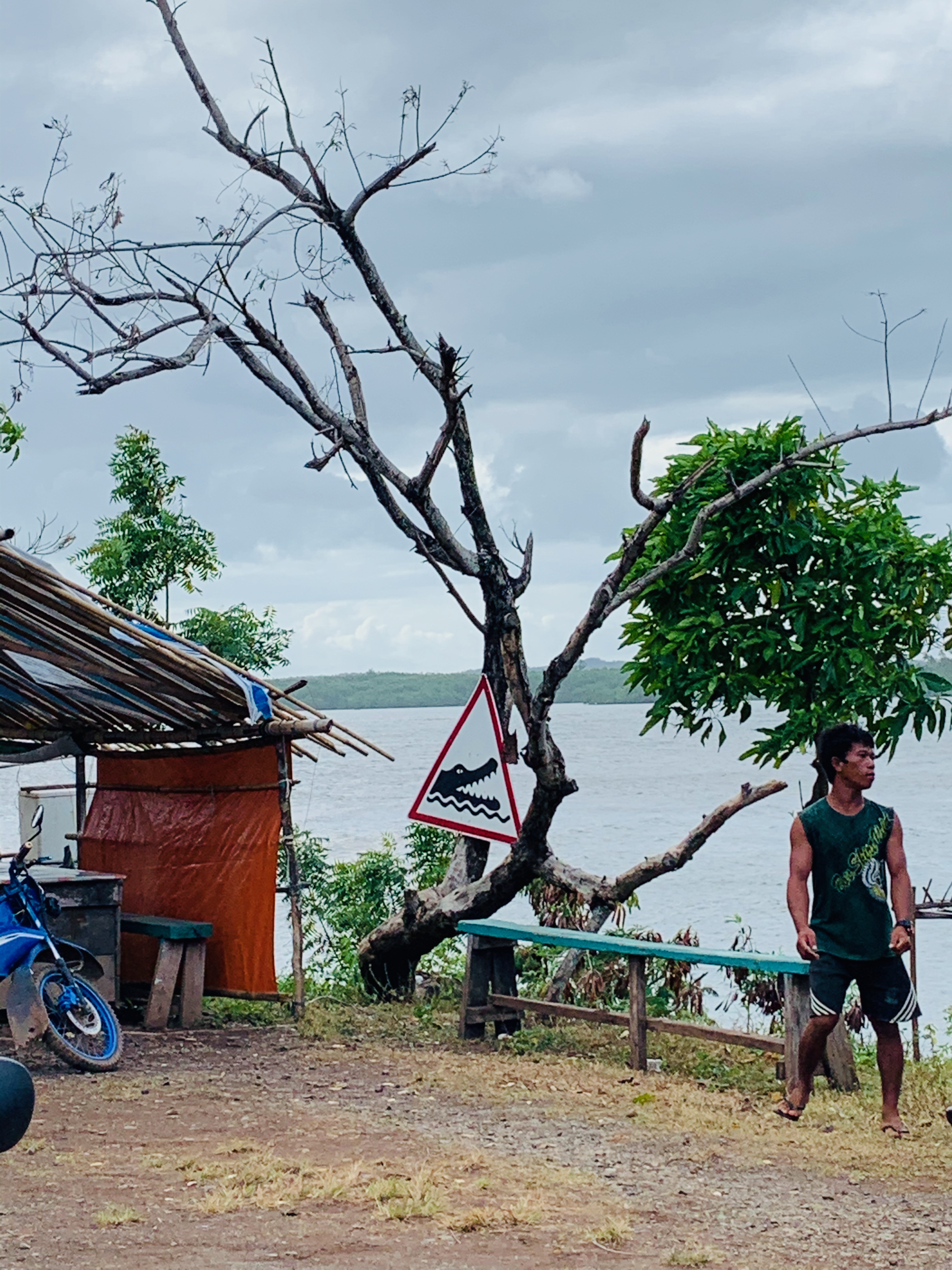 Other Things You Need to Know About Balabac
There are neither banks nor ATMs on the mainland. Cash flows there via pawnshops such as Palawan Pawnshop and M Lhuillier. Bring an adequate amount of money before going there.
The best months to go are from March to May when the sea is calm, and you can expect zero to little hiccups on your trip. Of course, the islands will be packed with other visitors too.
For any other months, expect delays and cancellations of trips as everything will depend on the condition of the sea. It's best to allow a buffer day for this. Expect a bumpy boat ride with massive waves if you are allowed by the coast guard to go on your trip. Be prepared for the scare of your life. lol
During the off-peak season, expect to get wet on your boat ride from mainland Balabac to either Buliluyan Port or Rio Tuba. Pack dry clothes that you can quickly get once you reach the port. There is no proper wash area in Buliluyan Port or Rio Tuba, so expect a basic washup using water from a well. Bawal maarte.
On some days, depending on the tide and condition of the sea, you may need to walk into the murky water of Balabac mainland (filled with trash) to get to your boat. Again, bawal maarte.
Electricity is now available on mainland Balabac 24/7.
There is LTE for both Globe and Smart on the mainland and some islands. Though in some parts, the signal is wonky.
Mosquitoes and sand mites or niknik infest some islands. Niknik bites can be nasty, so make sure to bring insect repellant.
I hope you find something useful in this post. I'm writing about the islands—Tangkahan, Patawan, Candaraman, Canibungan, and Onok—we visited and a more detailed itinerary in my next post. 🙂